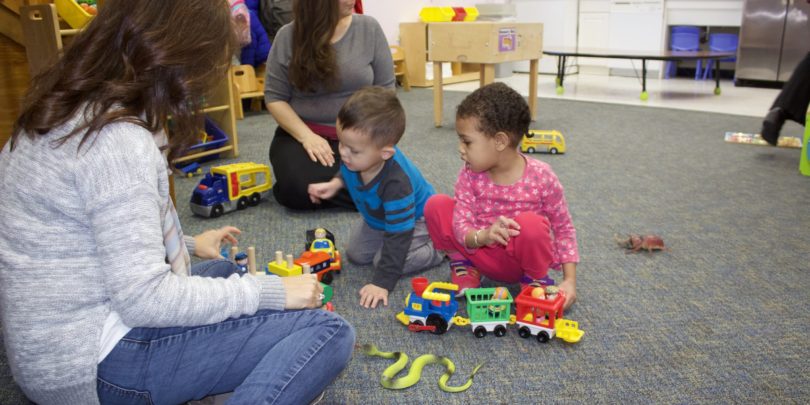 June is a time of transition for many families. From children starting summer programs to moving to the next grades or graduating, the future seems to be on every parent's mind. But for families with special needs children, trying to plan ahead may lead to more confusion and uncertainty than it does joy and excitement. Luckily, we're here to help.
Drafting a plan for the next few months or years of your child's life can help you visualize a timeline for their care and allow you to transition smoothly between therapy services. It will also keep you on track to submit forms, renew paperwork, and practice effective financial planning. Here are some points to keep in mind as you plan for your child's future.
1. Start early. The sooner you start, the more time you'll have to consider your options. If you wait too long, you might miss a critical time in your child's development to enroll them in therapy services, like early intervention, or be forced to make snap decisions at the last minute.
2. Speak with experts. Our team at LifeROOTS is committed to supporting your family through every stage of your child's development, from birth into adulthood. We have years of experience in advising parents, and can recommend the appropriate programs for your child's unique needs.
3. Create a financial plan. Many of LifeROOTS' programs are free for qualifying participants, but it's smart to budget for additional service fees or medical bills you may need to pay later down the line. At the minimum, your financial plan should include:
Your short-term and long-term expenses.
A list of assets and income sources.
A summary of your insurance plan, as well as a list of programs and procedures that it does and does not cover.
Any trusts you have set up for your child.
Be sure to review and monitor this plan regularly to ensure that you are on track to meet your goals every month or year.
4. Stay flexible. You may find that your child could benefit from remaining in a certain service a little longer, required additional accommodations, or is ready to transition out of a program sooner than expected. No matter how comprehensive your plan is, things are always subject to change.
Whether you're a parent of a toddler, teen or young adult, planning for your child's future needs is critical. We're here to help you navigate some of the important planning decisions you will encounter over the years, while serving as your resource for therapy services, advising, and so much more. Give us a call at (505) 314-8520 today to learn about our program offerings and the difference they can make in your child's development.