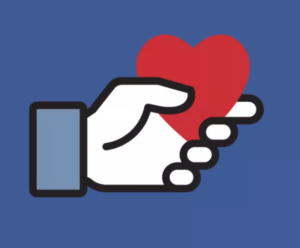 Use your passion for LifeROOTS to inspire others
There are lots of ways to help LifeROOTS – even when time and money are tight.
The popularity of social media means there's no reason to let limited resources stand in your way when it comes to giving back to the community you love and to a cause you believe in.
Social media has the power to spread your message to all corners of the world. Regardless of how big or small your cause is, it has the ability to reach a wider audience, and if you use multiple platforms at the same time, this could increase your chances. For example, by using Instagram, and with the help of an instagram manager, you can not only grow your account at a faster rate, but you can also increase your following numbers, and when you want to use it to advertise your cause, this could definitely work in your favor.
The beauty of using social media is that there is no right or wrong answer as to how you spread your message.
One really cool way to help LifeROOTS on social media is through Facebook Fundraiser, which will allow you to create and share a page on our behalf.
The average person spends more than 40 minutes a day scrolling through Facebook, which makes Facebook Fundraiser the perfect tool to spread the word about LifeROOTS' mission of helping adults and children with physical, developmental and behavioral disabilities in the Albuquerque and Rio Rancho areas achieve self-sufficiency in their lives and prosper.
Through a Facebook Fundraiser, you can share information about a cause you feel passionate about (be it one more akin to https://www.gofundme.com/c/blog/start-scholarship-fund, or to our own), all while helping bring critical LifeROOTS services – such as workforce support, day habilitation, therapy and free early childhood intervention – to the adults and children in the Albuquerque and Rio Rancho areas who need it most. Setting up a Facebook Fundraiser page is easy, and regularly updating the page will give you the ability to keep your friends and family posted on your fundraising progress and on the very stories of hope and success from LifeROOTS clients that have inspired you.
To set up a Facebook Fundraiser page for LifeROOTS:
All Facebook Fundraisers are public and can be accessed by anyone with or without a Facebook account.
The most successful Facebook Fundraiser pages are ones that speak from the heart. Here are some guidelines to keep in mind when creating yours: