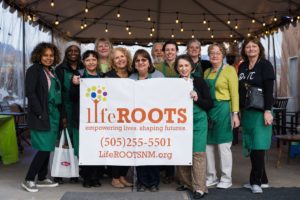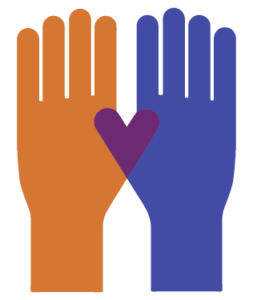 You're a doer, and there's a reward for that.
Another way to support LifeROOTS is to put your passion to work. Many companies in the Albuquerque and Rio Rancho areas offer Volunteer Grants Programs, sometimes called "Dollars for Doers."
Volunteer Grant Programs were started as a way to encourage volunteerism and give employees incentive to contribute to the very communities they live and work in.
These programs provide a monetary equivalent to LifeROOTS for the hours that you spend volunteering for us.
Your generosity of time can result in free money for LifeROOTS to help adults and children in the Albuquerque and Rio Rancho areas who have physical, developmental or behavioral disabilities gain self-sufficiency in their lives.
Through Volunteer Grant Programs, LifeROOTS gets twice the support for its Early Childhood Intervention, therapy, parenting support groups, day habilitation, supported employment, job development and literacy initiatives.This is win-win. And it is the perfect giving option for those who have a great desire to help LifeROOTS but whose resources are limited.
The first step is to find out if you are one of the millions of employees nationwide whose employer offers a Volunteer Grant Program.
Many employees don't know that this program exists, so it's important to ask your employer or human resources department about it.
Once you determine that you are eligible for this benefit and know your company's guidelines, call LifeROOTS at (505) 255-5501 for information on volunteering through the Volunteer Grant Program.