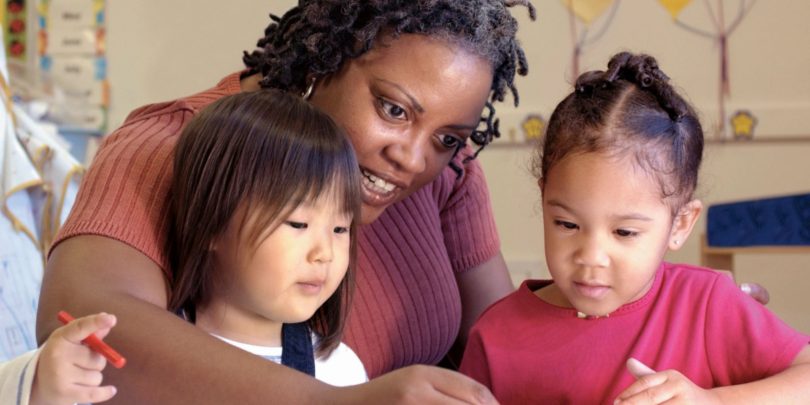 The first three years of a child's life is packed with developmental milestones. While all kids learn and grow at their own pace, some may continue to struggle with certain skills. That's where early intervention (EI) comes in: a process that is meant to assess toddlers' abilities and help them catch up in their development.
EI is intended for children ages 0-3. To qualify, your child must have either:
A specific developmental delay
An illness that will probably lead to a developmental delay
Illness and/or risk factors that may lead to a developmental delay
Environmental risk factors (such as being in foster care or with children's services).
If your pediatrician or another care provider suspects either of these situations, they may refer you to an EI service, like the one offered here at LifeROOTS. An initial evaluation will be done to determine whether or not the child qualifies for therapies through the EI program. This process can seem intimidating, but it shouldn't have to be. We are currently offering our Early Intervention services via Telehealth – providing families with a way to receive the services they need at this critical time in their child's development.
Here's a step-by-step breakdown of the EI evaluation process.
Step 1: Meeting With Your Service Coordinator
Upon being referred to EI, each family is assigned a service coordinator who will walk you through the entire process, from your child's initial evaluation to suggesting services if they qualify. They will also be able to answer any specific questions you have about your child's treatment plan, and more.
Step 2: Initial Evaluation
At the initial evaluation, a team of specialists will assess your child's development in several areas, including:
Cognitive abilities
Social/emotional skills
Gross and fine motor development
Sensory processing
Communication and feeding skills
During the evaluation, you will have the opportunity to express any specific concerns you have about your child's development, and the specialists will ask you questions regarding your child's birth and medical history.
Step 3: Eligibility Meeting
After the initial evaluation, the team of specialists and your service coordinator will meet with you to review and discuss your child's performance in each area. If it is determined that your child qualifies for EI, they will work with you to create an Individualized Family Service Plan (IFSP), a document that outlines which therapies will be most beneficial for your child and how often they will be provided.
If your child has a developmental disability, EI may be the key to unlocking their full potential. If you have any questions about our EI evaluation process or believe your child may benefit from our services, please call us at (505) 255-5501 to schedule a free consultation.