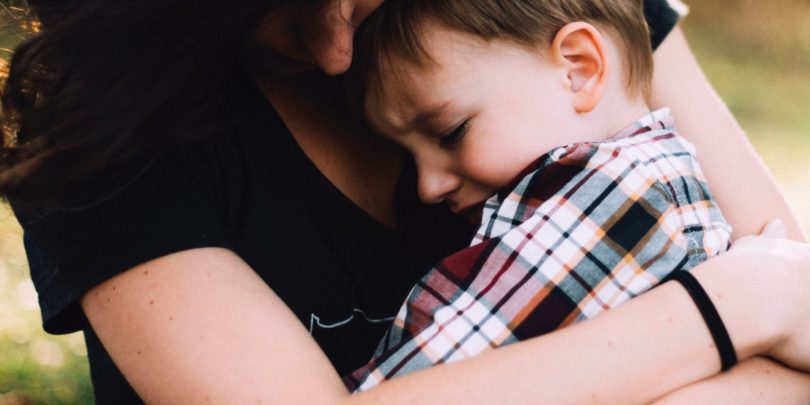 LifeROOTS' pediatric therapists work with the parents of children with developmental differences every day. We know first-hand the exceptional strength, perseverance, and resourcefulness parents need to care for their families.
Parenting can be stressful under the best of circumstances, but parents of children with developmental differences are especially susceptible to stress and fatigue. Caring for a child with disabilities can be a full-time job – especially without adequate support. Without the right resources or support systems in place, parents are heading towards caregiver burnout, which negatively affects everyone.
As a parent, we know how much love you have to give, but you must take time for yourself, too. Here are five realistic self-care tips for caregivers.
Know when to say no. Being a "super parent" doesn't mean you constantly have to go above and beyond and say "yes" to every invitation, and request, that comes your way. It means you do what's best for every member of your family – including yourself. Setting boundaries (and sticking to them) benefits more than your mental health; it sets a positive example for your child, too.
Schedule "me time." The demands of parenting can seem never-ending, especially for those whose kids need extra attention and support. But carving out a small amount of time for yourself every day can leave you feeling refreshed and refocused. "Me time" doesn't have to be one big block. It can be broken into small chunks of time, as long as it works with your routine. Take the scenic route when you can spare a few minutes, treat yourself to your favorite beverage, or do a few minutes of reading once the kids are asleep – whatever helps you relax.
Move your body. It's hard to beat exercise as a mood-booster, and you don't need to spend hours at the gym to feel its effects. A brisk walk around the block, a few minutes of stretching, or engaging in active play with your kids can leave you feeling stronger and more energized.
It takes a village, but you have to ask. They say to raise a child it takes a village, and you might have friends and family who you can count on to lend a hand. But even those who are ready and willing to help may not know how. Don't be afraid to ask for help, and be specific when you do. For example, ask your sister if she's able to pick up the kids from soccer practice one day a week, or if you have a friend who loves to cook, ask them to make a dish you can freeze.
Join a support group. Parents often benefit from getting together and sharing their experiences. Connecting with other families can be a lifeline, especially when they have relevant advice and resources to share. Whether you belong to a faith-based organization, attend formal support groups, or start your organization, it's reassuring to know you're not alone.
At LifeROOTS, we make it our mission to deliver support, guidance, and critical services to the families of people with disabilities in the Albuquerque and Rio Rancho areas. If you believe your child or loved one could benefit from one of our therapeutic services – including Early Intervention – please call us at (505) 255-5501 to schedule a free consultation.